WHITEHEAD & CHIOCCA: COOPERATING FOR YOU IN RICHMOND, VIRGINIA
Here at Whitehead & Chiocca, we like to run our operations as efficiently as possible. We make sure to cover the elements of your case in a time-effective manner. One of our goals is to reduce the amount of time you have to spend tied up in legal proceedings, so we've developed a cooperative method of working on each case that gets you squared away faster than you would have thought. Over the past 20 years, we've had ample time to develop methods to maximize efficiency in our day-to-day while still maintaining the high level of comprehensive service for which we're known.
Our clients value the way we work with them, both professionally and personally. They recognize and appreciate our efficiency, and they spread the word. We take pride in the fact that the people here in Richmond see the work we do and suggest our services to their friends and family. Our clients have established us as a team the community wants to work with, and for that we're grateful. It's our goal, and also our nature, to make sure you feel welcome and able to tell us every part of your story so we can help you most effectively.
WE BELIEVE YOU DESERVE RESPECT AND PROTECTION
When it comes to finding the right personal injury lawyer to represent your case — whether it's for a car accident, child injury case, or negligence resulting in personal harm — the attorney's experience is paramount. Our case results prove we have a high success rate due to the skill and competence that people in the area talk about. We strive to maintain the truth of those kind words every day while fighting on your behalf. You should expect to receive fair compensation, respect, and protection under the law. This is exactly what the law firm of Whitehead & Chiocca can successfully provide.
We're committed to our community, and we do our part both in and out of court to create a safe environment for everyone." —Hunt H. Whitehead
CAR ACCIDENT EXPERTISE
We've handled car accident cases for more than two decades because we believe the roads are dangerous, but people can make them safer. We hold people to this universal responsibility.
CHILDREN & THE LAW
Nothing compares to seeing your child suffer or die due to someone else's negligence. We understand the challenges facing parents or guardians who are trying to secure fair compensation for their child's injuries.
LEGACY OF UPHOLDING A CAUSE
It's important to identify a major issue and tackle it with the passion that comes naturally from wanting to make a difference. This is who we are, and we're ready to be on your side.
We don't believe you should live your life seeing the world as a dangerous place, especially since everyone is prone to human error, but it's vital to always consider the consequences of negligence. When you get into a car and start driving, you assume other drivers will take proper safety measures behind the wheel. The truth is, people take the safety of others for granted, and lives are at stake. Whether on the road, the playground, at school, or in daycare, we want to help you hold people accountable for not doing their due diligence.
SMALL FIRM, BROAD REACH
Our law firm is not large, but we cover more than just Richmond, Virginia. The attorneys at Whitehead & Chiocca are here to help the residents of Richmond, Henrico, and Chesterfield. Our expertise also extends to wrongful death, guardian ad litem, dog bite injuries, and all auto accidents.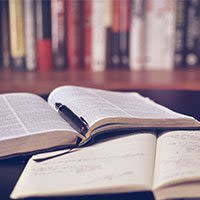 RICHMOND'S PRIMARY AUTO ACCIDENT ATTORNEYS
At Whitehead & Chiocca, we strive every day to bring our best to Richmond, Virginia and the surrounding cities of Henrico and Chesterfield. We take a tried-and-true cooperative approach to the clients who come through our doors, handling their personal injury or auto accident cases with speed and competence. We also provide representation for dog bite injuries and wrongful death, and we act as guardians ad litem when needed. Clients come to us because they've heard that people trust us, and we are proud to live up to their expectations.